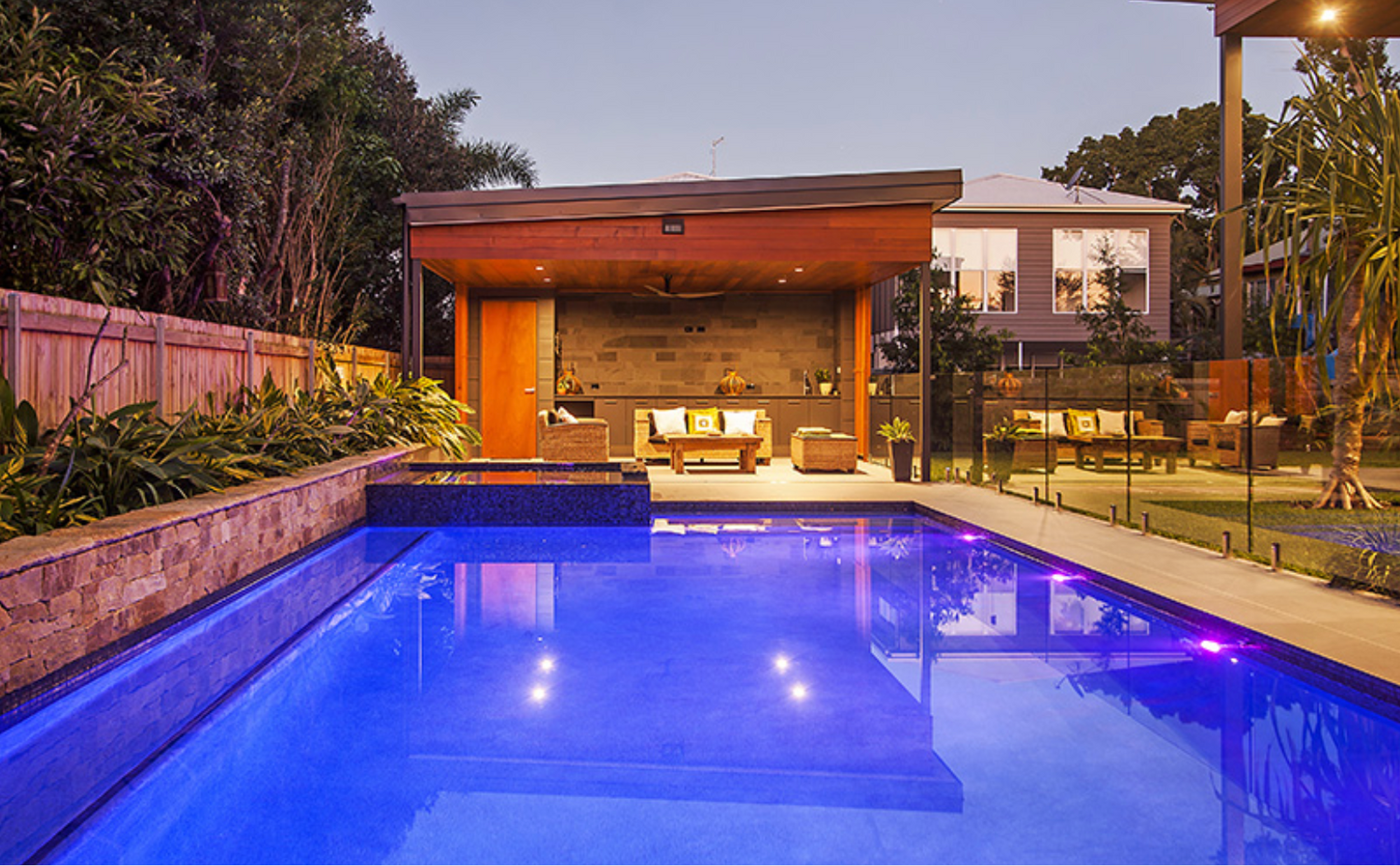 Design
Welcome to Performance Pools & Spa, where your dream pool design becomes a reality. We understand that designing a pool is an exciting journey, and our team of experts is here to guide you through every step of the process. With our meticulous design approach, innovative ideas, and attention to detail, we create stunning pools that exceed your expectations and transform your outdoor space into a luxurious oasis.
 Our Pool Design Process
Initial Consultation

We begin by scheduling a comprehensive consultation to understand your vision, lifestyle, and specific requirements for your pool. Our design team will listen attentively to your ideas, preferences, and budget considerations, ensuring that we have a clear understanding of your unique needs.

Site Analysis:

We conduct a thorough site analysis to evaluate your property's landscape, topography, and architectural elements. We ask that you have site plans of your property, a footprint of the house, drainage plans for sewer/stormwater lines, and, if available, contour plans.

Conceptualization:

Based on our understanding of your vision and the site analysis, our talented pool designers will create a conceptual design that brings your ideas to life. We utilise the latest design software and 3D modelling techniques to present you with realistic renderings, allowing you to visualise your future pool and make informed decisions.

Collaboration and Refinement:

We believe that the design process is a collaborative journey, and your feedback is crucial. We encourage open communication and actively involve you in the refinement of the design. Whether you want to adjust the shape, add special features, or explore different finishes, we work closely with you to ensure that the final design aligns perfectly with your vision.

Material and Finish Selection:

Once the design is finalised, we assist you in selecting the materials and finishes that will bring your pool design to life. We offer a wide range of options, including tiles, pebbles, exposed aggregate, and decking materials, ensuring that your pool reflects your style and complements your outdoor aesthetics.

Engineering and Permitting:

Our team takes care of all the necessary engineering and permitting processes to ensure compliance with local regulations. We handle the paperwork, communicate with the relevant authorities, and provide you with peace of mind, knowing that your pool design meets all safety and legal requirements.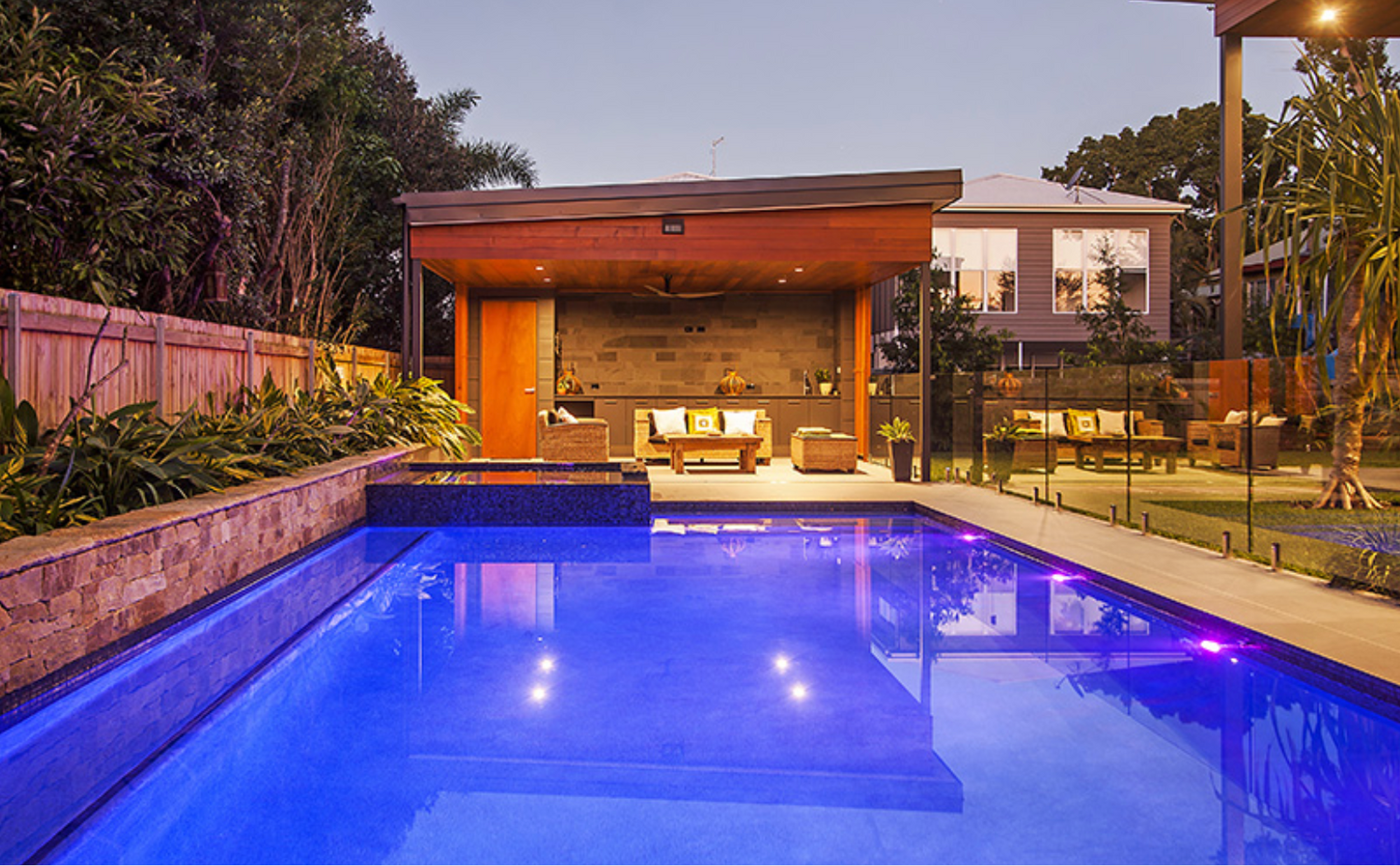 Supply
Performance Pool & Spa have access to some of the best names in the business across Brisbane. If we don't have in stock what you need, we can easily order it in.  We can assist with heating, cleaning, pumps and more! 
Cleaning
Performance Pool & Spa build premium inground concrete swimming pools for you to relax and entertain. We realise that no one wants to spend hours cleaning. Performance Pool and Spa can custom design a pool cleaning system to suit your budget and as well as your needs.
In-floor Pool Cleaning System

In-floor cleaning or a self cleaning pool, are the ultimate in pool cleaning technology. Performance Pool & Spa utilise an in-floor pool cleaning system that is a fully programmable, cleaning and circulation system that cleans your pool automatically. Nozzles are installed into the floor of your pool where they will use high pressure water to clear away dirt and debris.



The Benefits to you are that this system is always on ensuring your pool is always clean and ready for swimming. Other benefits are increased water circulation, lower chemical usage and increased heating efficiency.


We use and recommend the Paramount PCC 2000 In Floor cleaning system.

In-floor System Prices from $8,700

Robotic Cleaners

A robotic cleaner is an intelligent cleaner, one that maps out the floor of your pool and systematically scrubs and cleans away. The in-built filtration bag captures fine debris down to 2 microns and helps reduce the load on your filtration system. This in turn reduces the need for constant back-washing saving you both time and money, not to mention the benefits of helping reducing water waste.

All pools built by Performance Pool and Spa come with a Robotic cleaner as part of our STANDARD pool package.

Pressure Cleaners

Pressure cleaners are specifically designed to clean pools especially in leafy areas. These cleaners are operated by a Booster pump in conjunction with the pools filtration system. Designed to collect large leafy items and to improve circulation these units will not let you down.

Pressure Cleaner Prices from $2,900
Pump
New Pools
Performance Pool and Spa supply as STANDARD low voltage, energy efficient pool pumps that will keep you power bills down.
We are currently using the 8 star energy rated Astral P320 Swimming Pool Pump on all of our new pools.
Pools have a variety of needs and as a result a variety of pool pumps are necessary.
So if you need a new swimming pool pump give us a call and see how we can assist you with your pool.
Then it is time to Construct!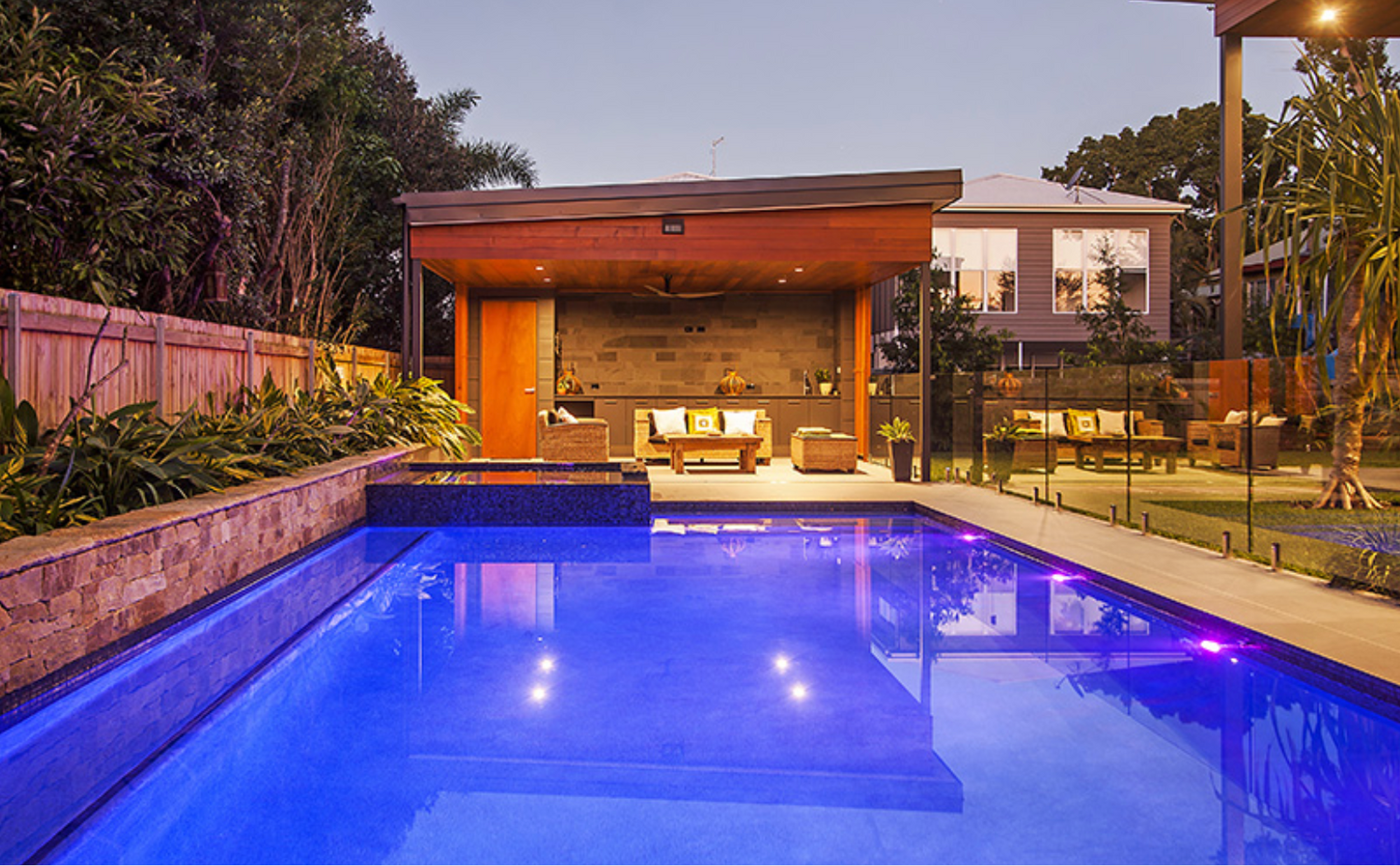 Construct
Performance Pool & Spa Brisbane Pool Construction Process.
We follow a meticulous and customer-centric approach to ensure your concrete pool construction journey is seamless and stress-free.

Here's an overview of our process:
Consultation and Design:

We begin by scheduling a consultation where we discuss your vision, requirements, and budget. Our expert pool designers collaborate with you to create a customised pool design that perfectly suits your needs and preferences.

Engineering and Permits:

Once the design is finalised, we handle all necessary engineering and permit requirements, ensuring compliance with local regulations. Our team takes care of all the paperwork, so you can relax and focus on the exciting aspects of your pool project.

Excavation and Steel Reinforcement:

With precision and expertise, we excavate the pool area and install a sturdy steel reinforcement framework. This ensures the structural integrity of the pool and provides a solid foundation for the concrete shell.

Concrete Shell Construction:

Our skilled craftsmen apply the highest quality concrete to construct the pool shell, meticulously shaping and smoothing it to perfection. This process ensures a robust structure that will withstand years of use and environmental factors.

Finishes and Features:

Once the pool shell is complete, we focus on the finishing touches. We offer a wide range of finishes, including tiles, pebbles, and exposed aggregate, allowing you to customise the pool's appearance. We also install features such as waterfalls, lighting, and heating systems to enhance your pool's functionality and aesthetic appeal.

Landscaping and Surrounds:

To complete your pool oasis, we can assist you in landscaping the surrounding areas. From decking and paving to lush greenery and outdoor living spaces, we ensure that your pool area harmonises with the overall design of your property.

Pool Handover and Support:

When your pool is ready, we conduct a thorough inspection to ensure everything is in perfect order. We provide comprehensive instructions on pool maintenance and care, and our team is always available to answer any questions or provide ongoing support.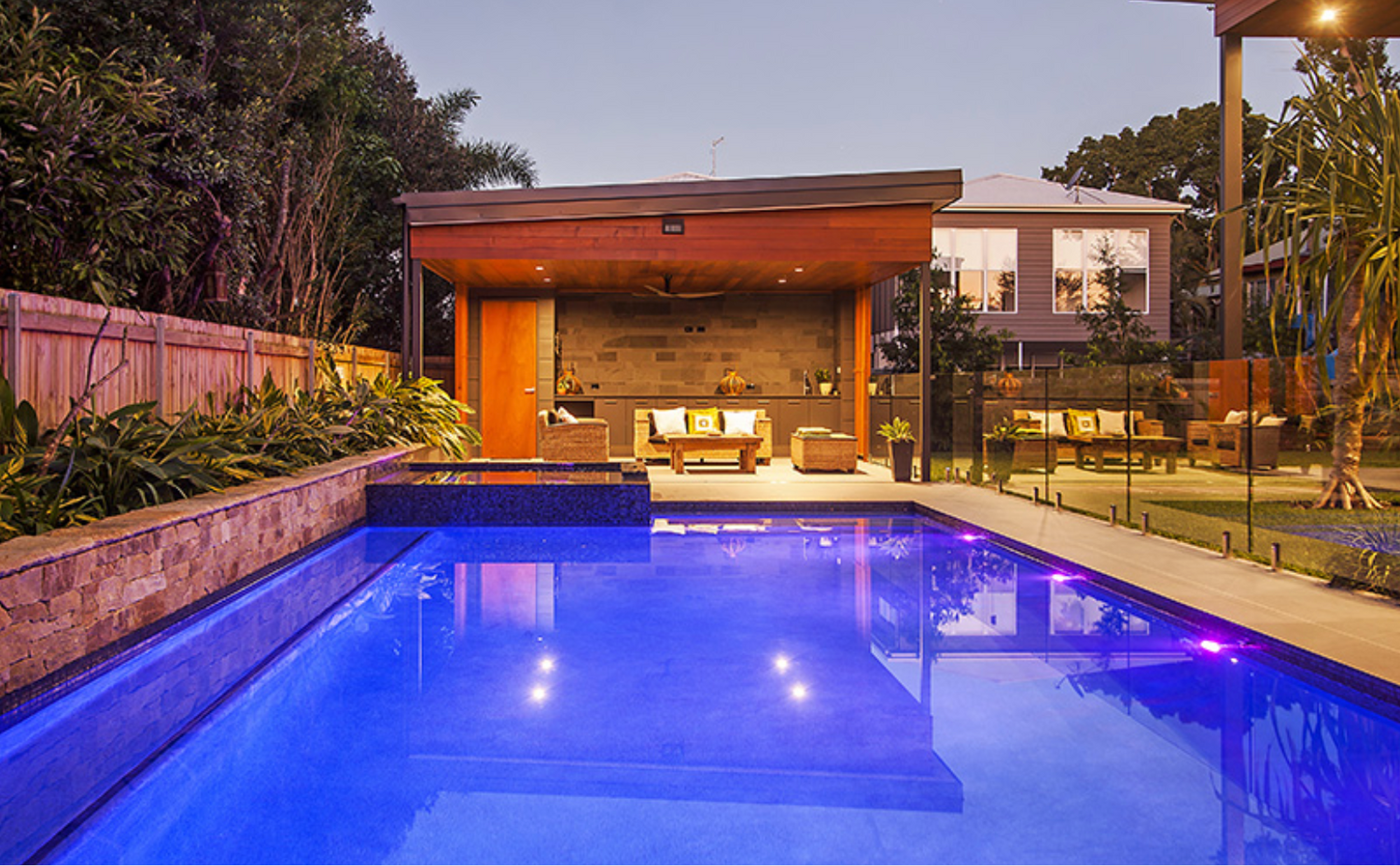 Landscape
Enhance the beauty and functionality of your pool area with our exceptional landscaping services at Performance Pools. We understand that a truly breathtaking pool oasis goes beyond the pool itself. That's why we offer comprehensive landscaping solutions that seamlessly integrate with your pool, creating a harmonious and captivating outdoor space that you can enjoy for years to come.
Our Landscaping Expertise:
Design Collaboration:

Our experienced landscape designers collaborate closely with you to understand your vision, preferences, and lifestyle. We take into account the existing elements of your outdoor space and the design of your pool to create a cohesive landscape plan that complements the overall aesthetics.

Softscaping:

We specialise in softscaping, which involves incorporating lush greenery, vibrant flowers, and carefully selected plants to add texture, colour, and tranquillity to your pool area. We strategically design and install gardens, hedges, and planters that create a soothing and inviting environment.

Hardscaping:

Our skilled team of hardscape experts brings your pool area to life with an array of captivating features. From elegant stone pathways and stunning retaining walls to stylish paving and comfortable seating areas, we craft hardscape elements that enhance the functionality and visual appeal of your outdoor space.

Lighting and Ambiance:

We understand the importance of creating the perfect ambiance for your pool area. Our lighting specialists expertly design and install a variety of lighting solutions, including ambient, accent, and underwater lighting, to set the mood and highlight the beauty of your pool and landscaping, even after sunset.

Water Features and Fire Elements:

To add a touch of luxury and serenity to your pool area, we offer a range of water features such as cascading waterfalls, soothing fountains, and tranquil ponds. Additionally, we can incorporate fire elements, such as fire pits or fire bowls, to create a warm and inviting atmosphere for relaxing evenings by the poolside.

Outdoor Living Spaces:

Extend your pool area beyond the water's edge with our custom outdoor living space designs. We create functional and stylish areas for outdoor kitchens, dining spaces, lounges, and more, ensuring that you have ample room to entertain, relax, and create lasting memories with family and friends.

Sustainable Landscaping:

We are committed to eco-friendly practices and can integrate sustainable features into your landscape design. From water-efficient irrigation systems to native and drought-tolerant plant selections, we strive to create environmentally responsible landscapes that conserve resources without compromising aesthetics.
Transform Your Pool Area Today!
At Performance Pools, we believe that the perfect pool extends beyond its construction. With our expert landscaping services, we elevate your pool area into a captivating retreat that seamlessly blends with your lifestyle and enhances the overall ambiance of your property. Contact us today to discuss your landscaping vision and let us turn your outdoor space into a true masterpiece.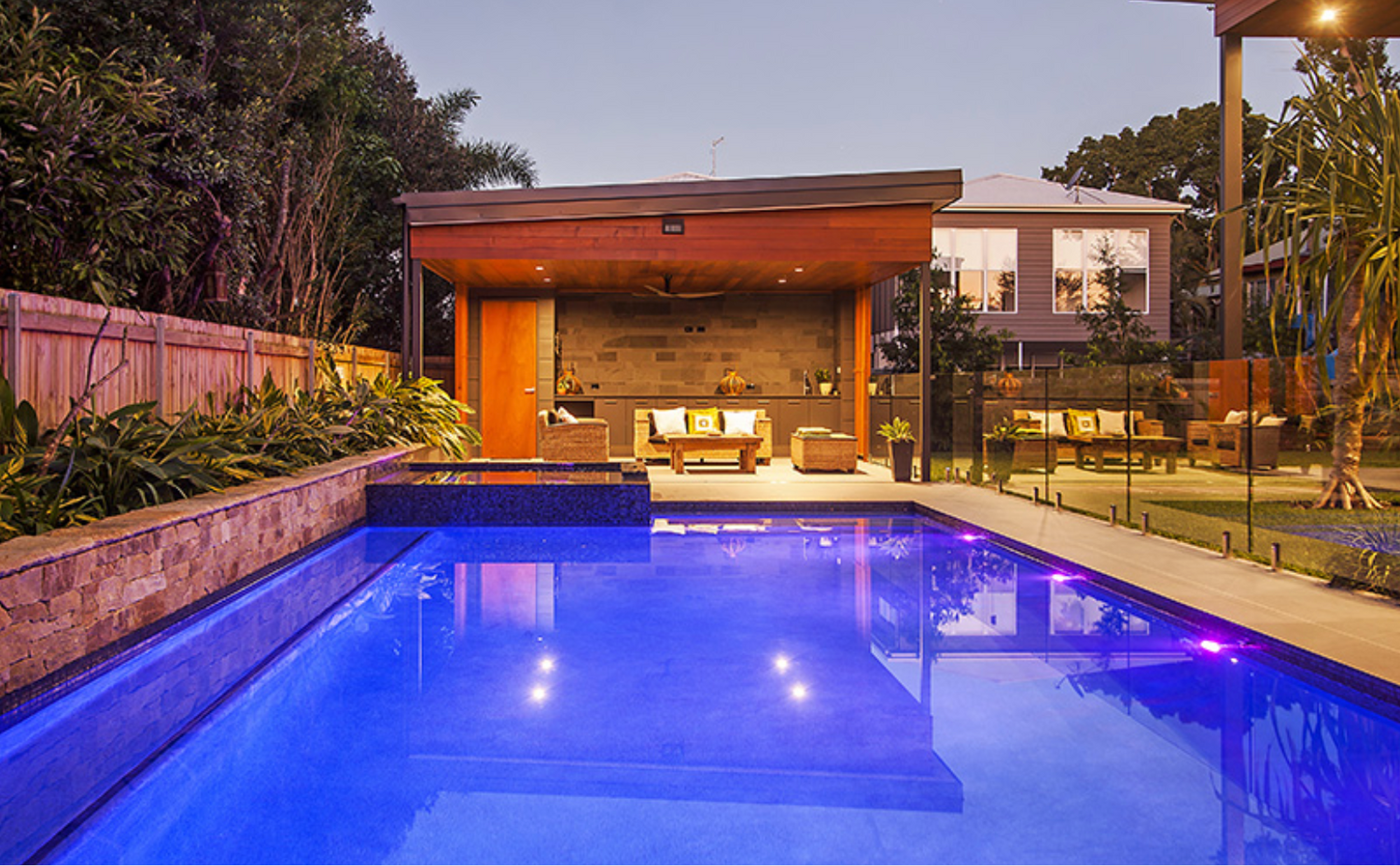 Solar Heating Systems
Solar Pool Heating is a great option for an extended swim season and an ideal way to make the most of your new pool.  Highly efficient solar collectors are installed on the roof of your home Water is pumped from your pool via the collectors increasing the water temperature. The size or m2 of the collectors on the roof is based on the surface area of your pool.
6 – 9 months swimming season
approximately 5 – 8 deg C temperature increase
approximately $400 per year running costs (30sqm pool)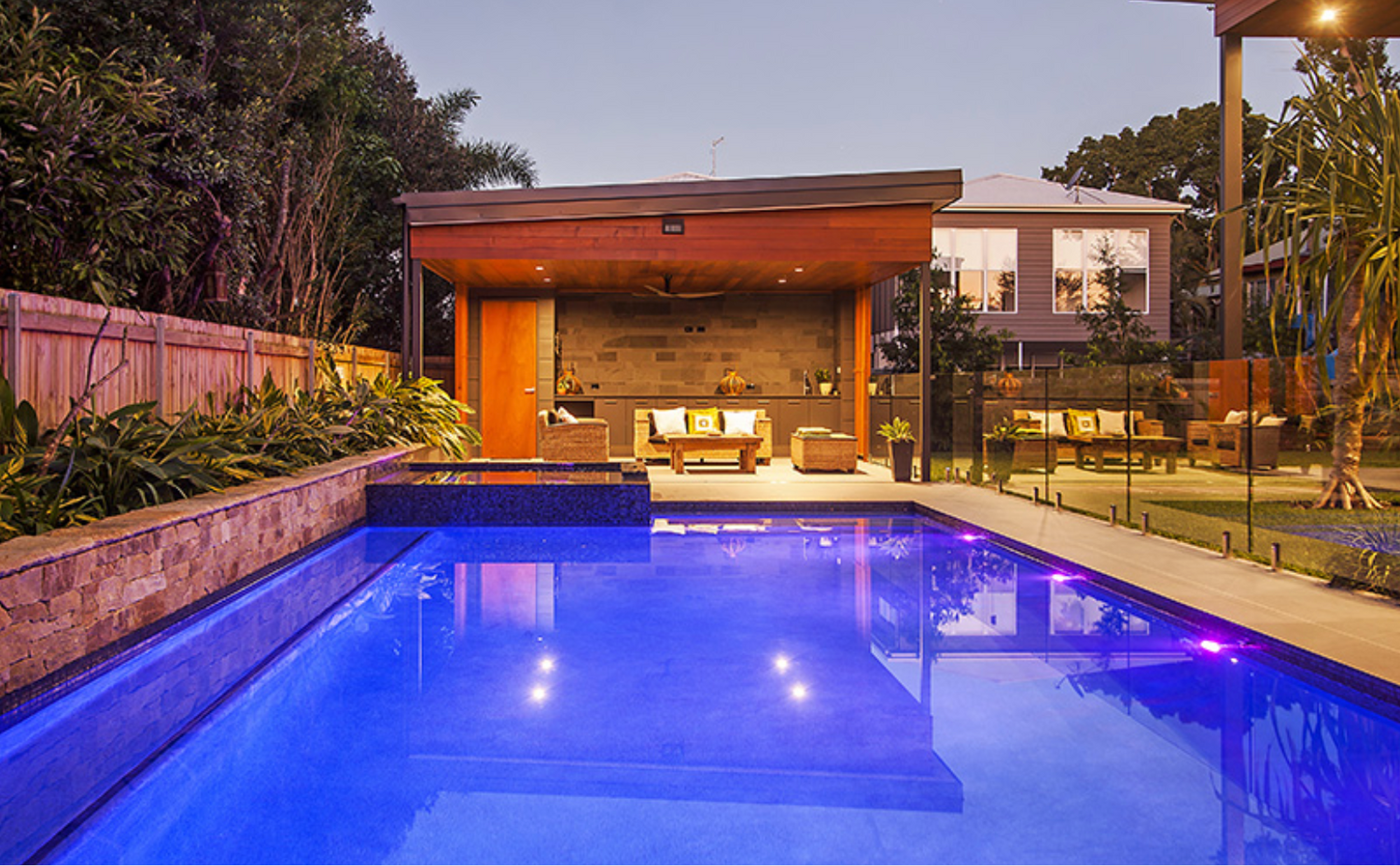 Solar Heating Prices
20m2 System $2900
25m2 System $3100
30m2 System $3500
35m2 System $3990
40m2 System $4300
Single Storey Homes Only
2 Storey Homes add $650
Excludes Saftey railing if applicable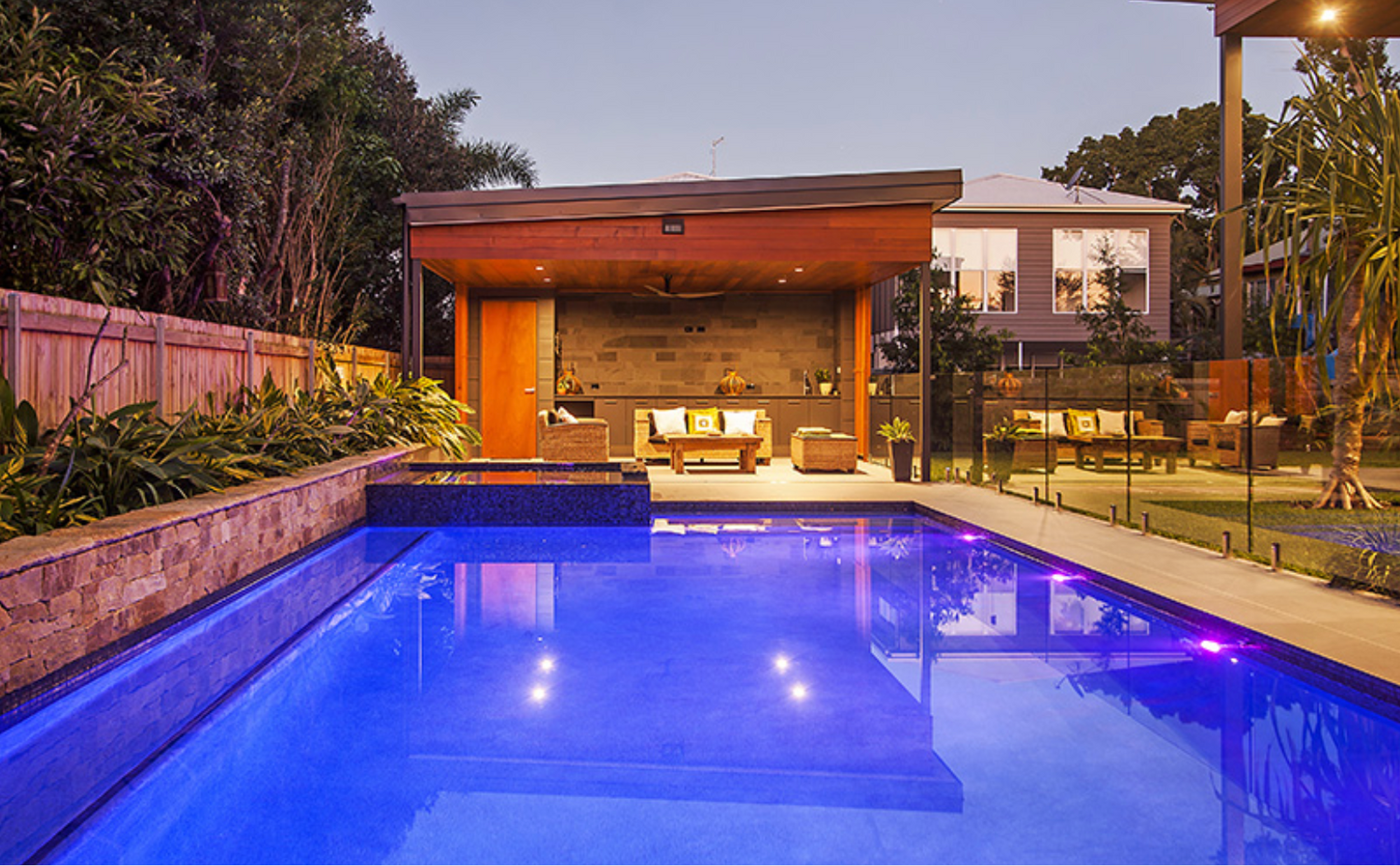 Gas Heating Systems
Gas Heaters are ideal for spas because of the fast heat up times and ability for the spa to get to higher temperatures.
Ideal for Spa's
Fast heat up times.
Approximately $20 per heat up
(Natural Gas)
Approximately $550 per year running cost.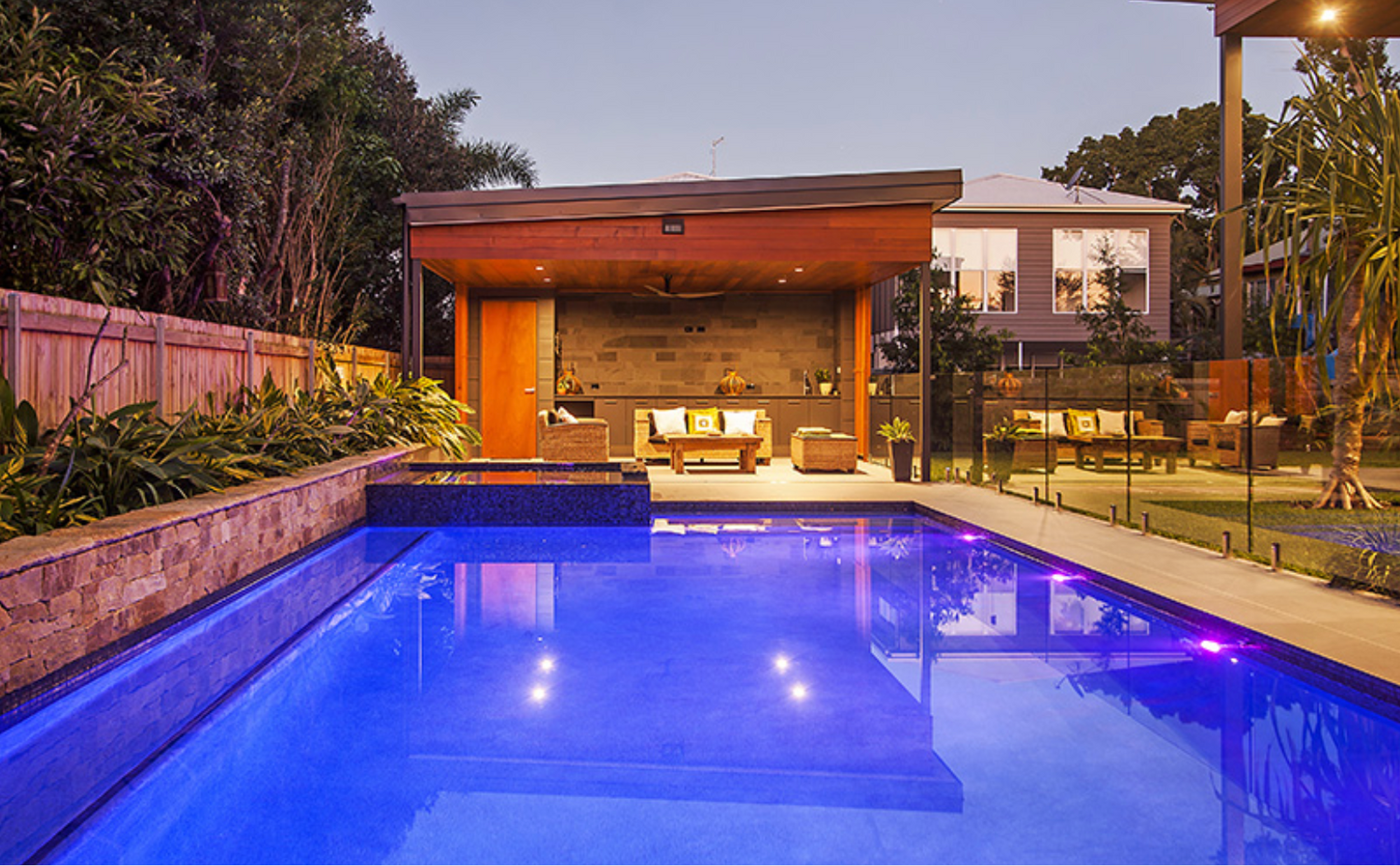 Gas Heater Prices
Small Spa Gas Heater $4990
Large Spa Gas Heater $5650
Excludes Gas Connection
Natural Gas is preferred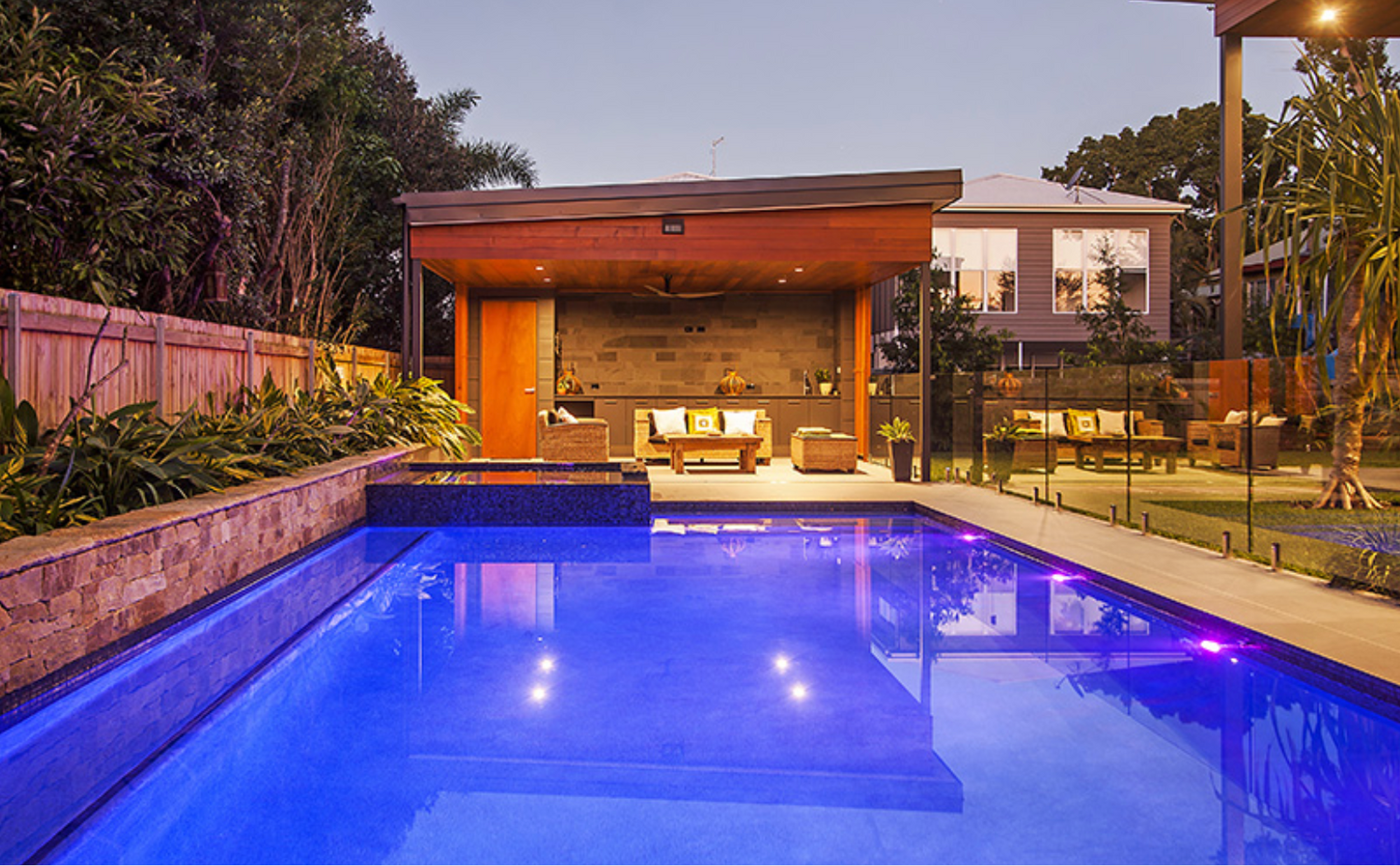 Heat Pumps – Solar Replacement
Solar Replacement Heat pumps are a viable alternative to Solar Pool Heating where roof space is limited or inaccessible. The efficiency and running costs of these units are getting better and better every year and should be seriously considered as an option to solar heating.
Guaranteed 9 months swimming season at 28deg C Water Temperature
approximately $800 per year running cost (30sqm pool at 28deg C – Tariff 11 Standard Power)
40% Lower running costs available
with connection to Tariff 33
(Off Peak Power)
Higher water temperatures available with Installation of a Larger Capacity Heat Pump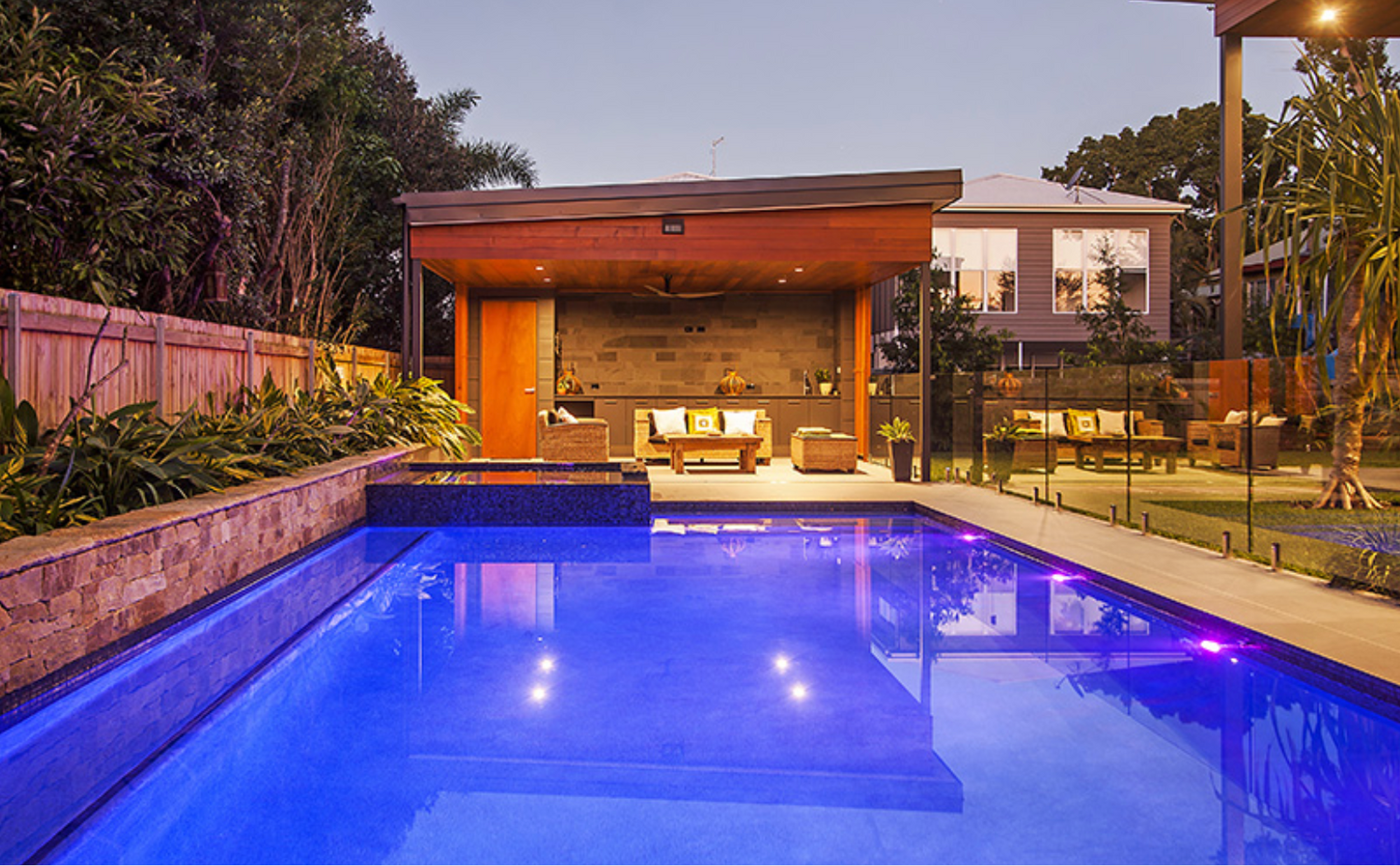 Heat Pumps – All Year Swimming
If you have special needs or are just an avid swimmer heating your pool all year round is always possible.
Guaranteed 12 months swimming season at 28degC (or higher if required) Water Temperature
approximately $1100 per year running cost (30sqm pool at 28deg C – Tariff 33 Off Peak Power)
Higher water temperatures available with Installation of a Larger Capacity Heat Pump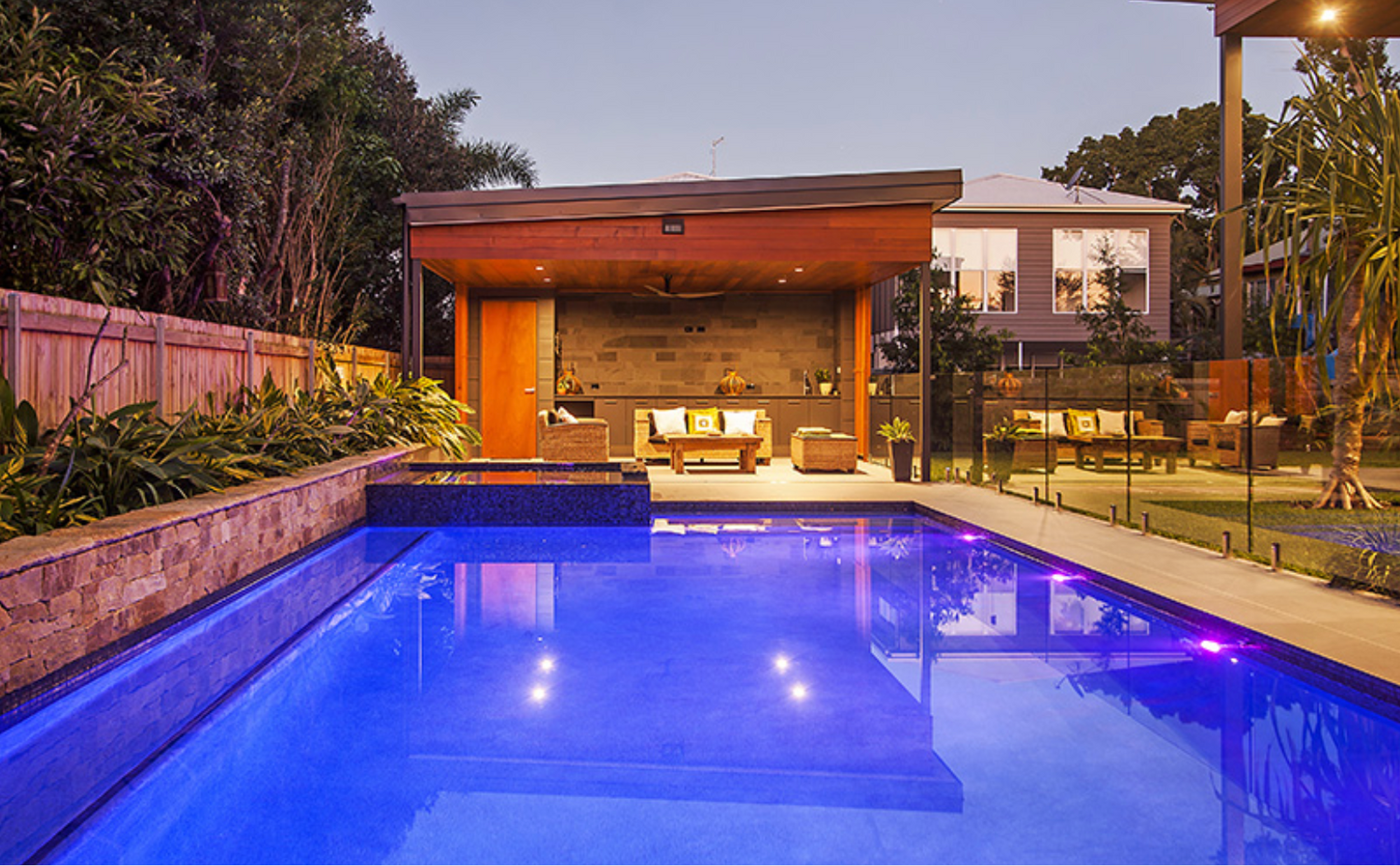 Heat Pump Prices
Solar Replacment Small Pool $3600
Solar Replacment Large Pool $4690
12mth Heat Pump Small Pool $6990
12mth Heat Pump Large Pool $9990
Price are pool size dependadnt
Excludes electrical connections.