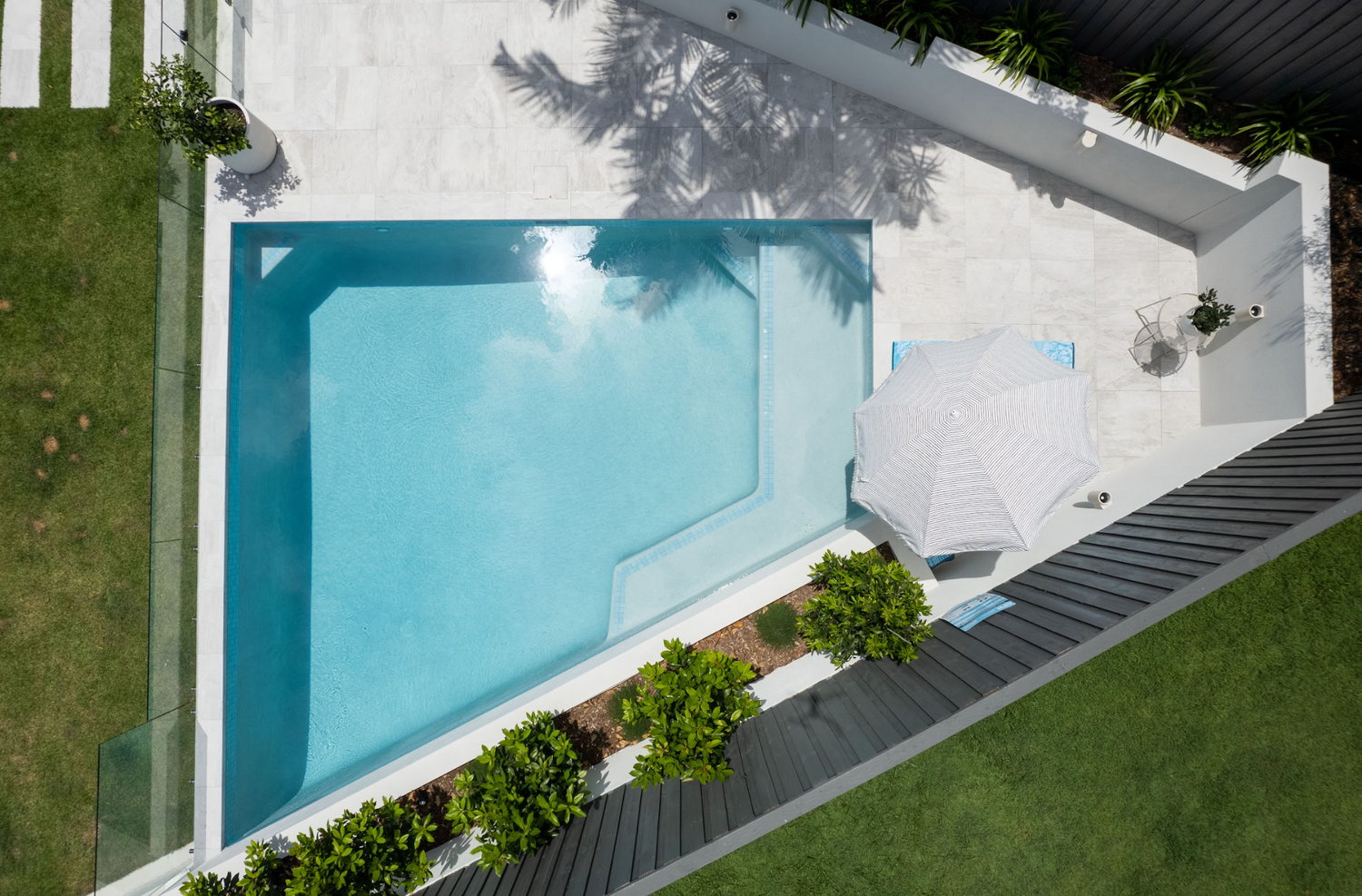 Supply
Performance Pool & Spa have access to some of the best names in the business across Brisbane. If we don't have in stock what you need, we can easily order it in.  We can assist with heating, cleaning, pumps and more! 
Cleaning
Performance Pool & Spa build premium inground concrete swimming pools for you to relax and entertain. We realise that no one wants to spend hours cleaning. Performance Pool and Spa can custom design a pool cleaning system to suit your budget and as well as your needs.
In-floor Pool Cleaning System

In-floor cleaning or a self cleaning pool, are the ultimate in pool cleaning technology. Performance Pool & Spa utilise an in-floor pool cleaning system that is a fully programmable, cleaning and circulation system that cleans your pool automatically. Nozzles are installed into the floor of your pool where they will use high pressure water to clear away dirt and debris.



The Benefits to you are that this system is always on ensuring your pool is always clean and ready for swimming. Other benefits are increased water circulation, lower chemical usage and increased heating efficiency.


We use and recommend the Paramount PCC 2000 In Floor cleaning system.

In-floor System Prices from $8,700

Robotic Cleaners

A robotic cleaner is an intelligent cleaner, one that maps out the floor of your pool and systematically scrubs and cleans away. The in-built filtration bag captures fine debris down to 2 microns and helps reduce the load on your filtration system. This in turn reduces the need for constant back-washing saving you both time and money, not to mention the benefits of helping reducing water waste.

All pools built by Performance Pool and Spa come with a Robotic cleaner as part of our STANDARD pool package.

Pressure Cleaners

Pressure cleaners are specifically designed to clean pools especially in leafy areas. These cleaners are operated by a Booster pump in conjunction with the pools filtration system. Designed to collect large leafy items and to improve circulation these units will not let you down.

Pressure Cleaner Prices from $2,900
Pump
New Pools
Performance Pool and Spa supply as STANDARD low voltage, energy efficient pool pumps that will keep you power bills down.
We are currently using the 8 star energy rated Astral P320 Swimming Pool Pump on all of our new pools.
Pools have a variety of needs and as a result a variety of pool pumps are necessary.
So if you need a new swimming pool pump give us a call and see how we can assist you with your pool.
Then it is time to Construct!